About the Work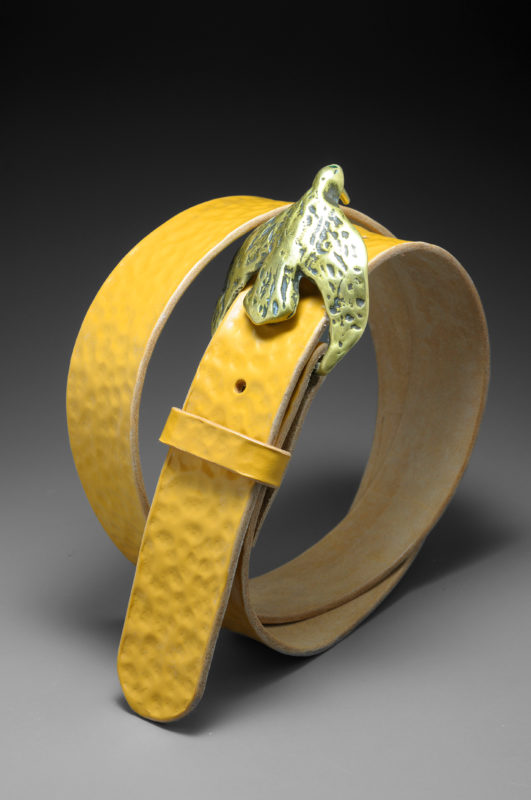 Diane Louise Paul creates beautiful, long-lasting, handcrafted leather goods, including belts, sleigh bell straps, dog collars and leashes, fire buckets (required for homes during the 1800s, now beautiful storage pieces), strap goods, re-enactment leather goods, bottle covers, baskets, bracelets, ornaments and more.
She enjoys working with leather because of its warmth, beauty, and unique markings and variations. Using top-quality natural leather imported from the United Kingdom, Diane handcrafts each item with the same tools and techniques that were used centuries ago. She works by natural light – outside if possible – in her small New Hampshire working studio.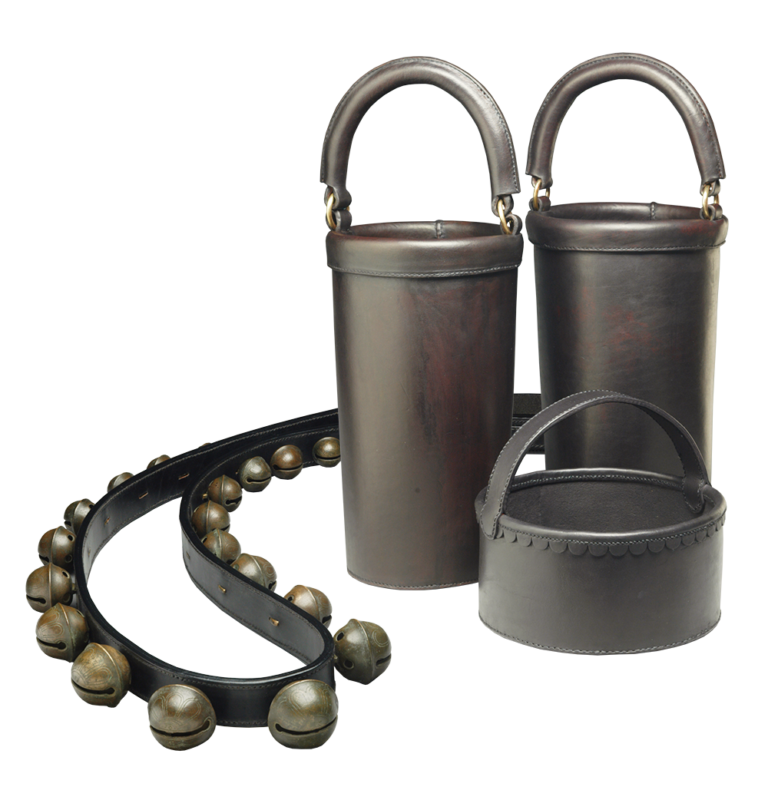 The Process: Using the prime section of the hide, Diane cuts the leather in the direction that provides maximum durability and strength. She then hand-stitches the item with two needles using an antique stitching horse. This process takes time, but it ensures a lasting and resilient product. Each piece is polished and finished with beeswax and other natural products.
Her specialty is creating antique sleigh bell sets for display on a wall or door. These one-of-a-kind sets add warmth and charm to any home or office. She scours antique shops, flea markets and auctions for antique sleigh bells, handcrafting a set that has its own distinctive sound of the past.
Diane will make any order to meet your specifications, as long as she has the leather and hardware in stock. She also repairs all types of leather items. Please note that Diane will not destroy an existing antique leather piece to use as material for a new piece, but will work with antique items that have been requested to be altered.
For more information, contact Diane at 603-964-8821 or by email.
Contact Diane


(603) 531-1405

Diane Louise Paul | PO Box 1102 | North Hampton, NH 03862